Industries
Mining & Quarries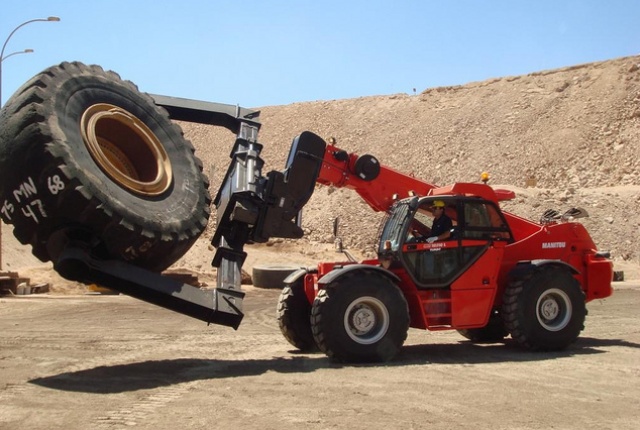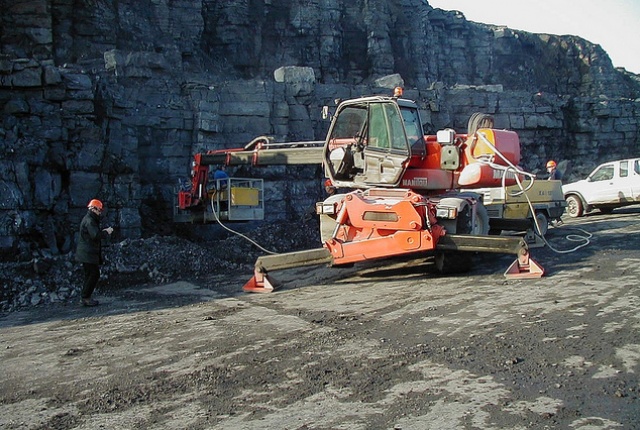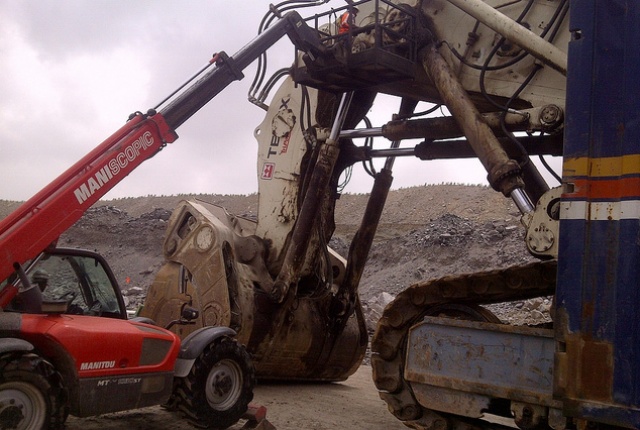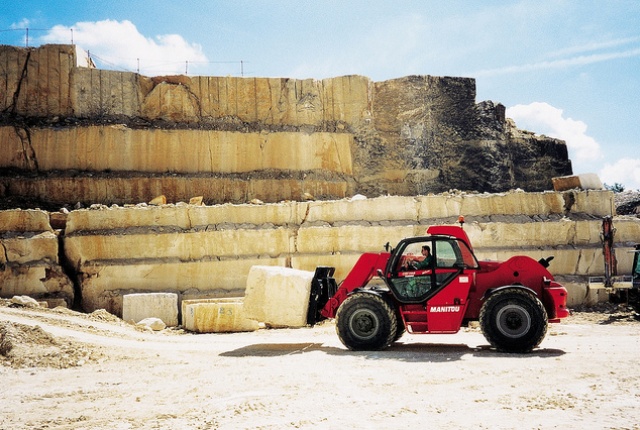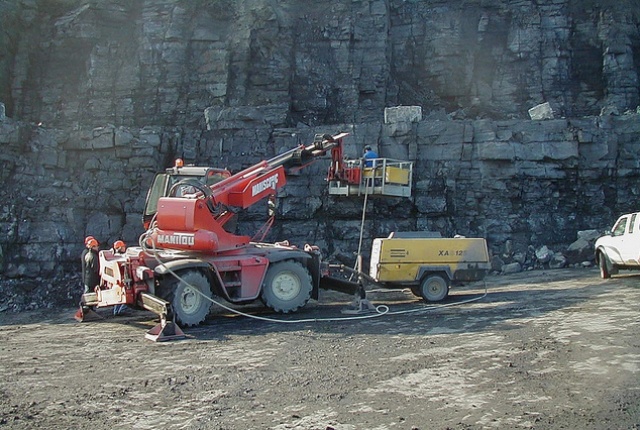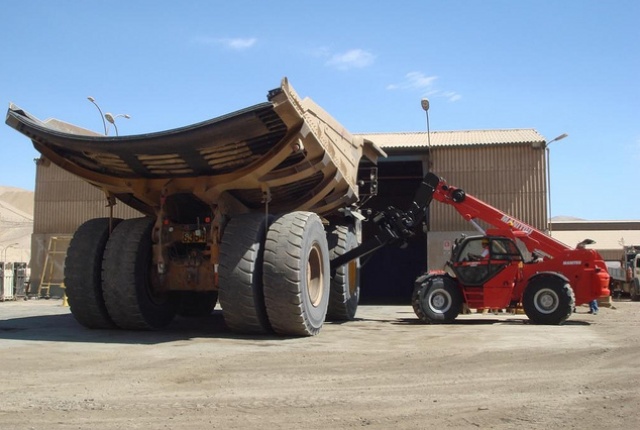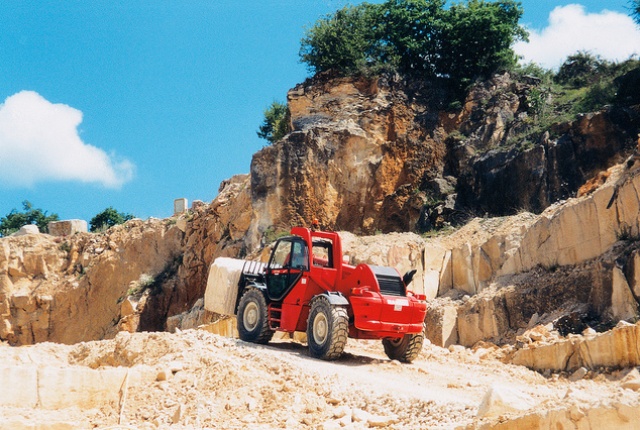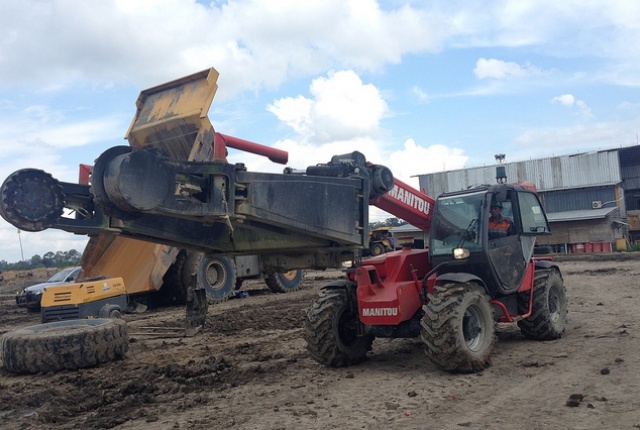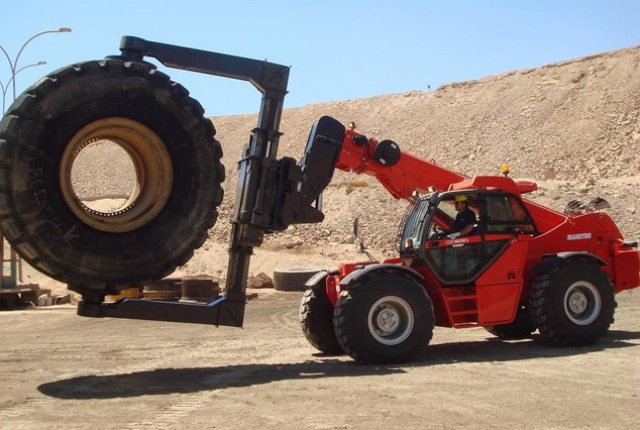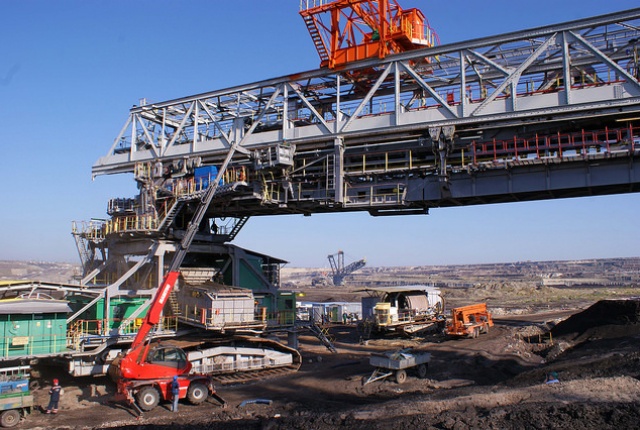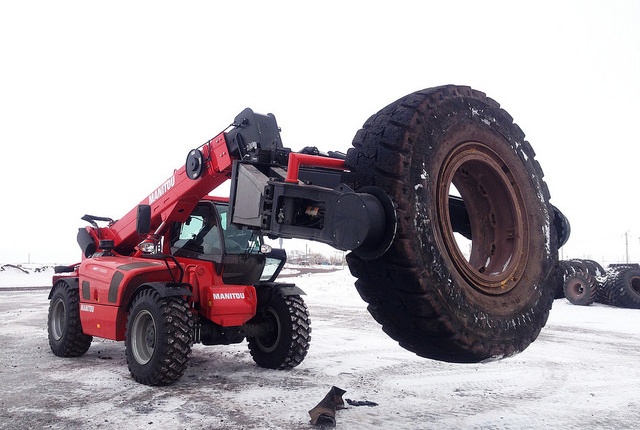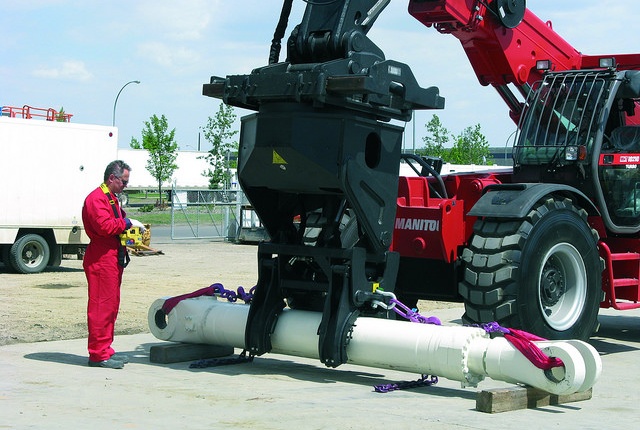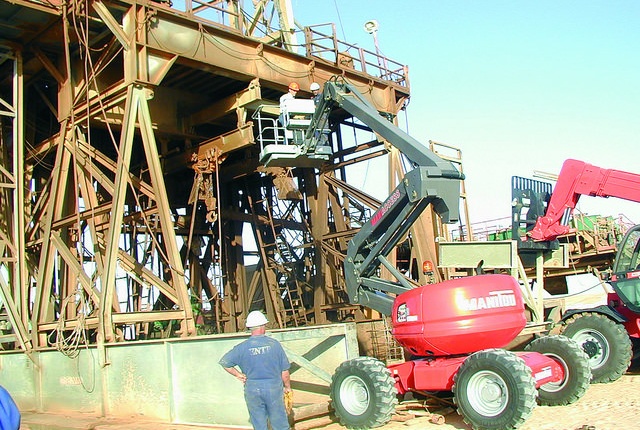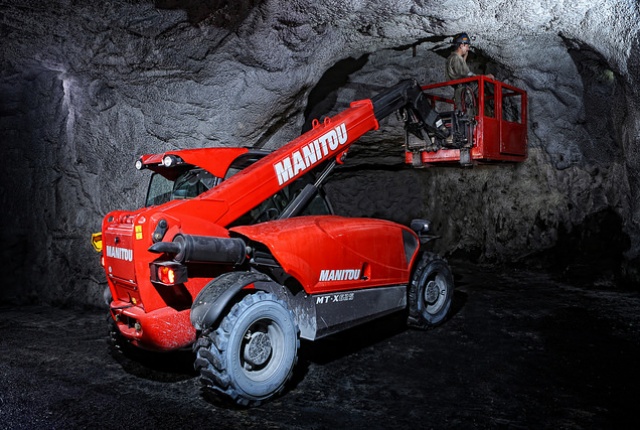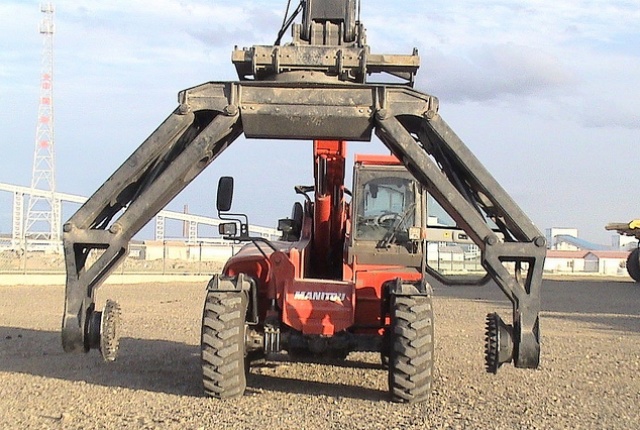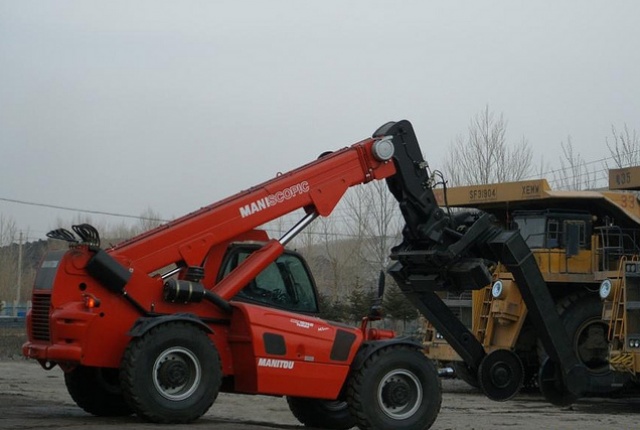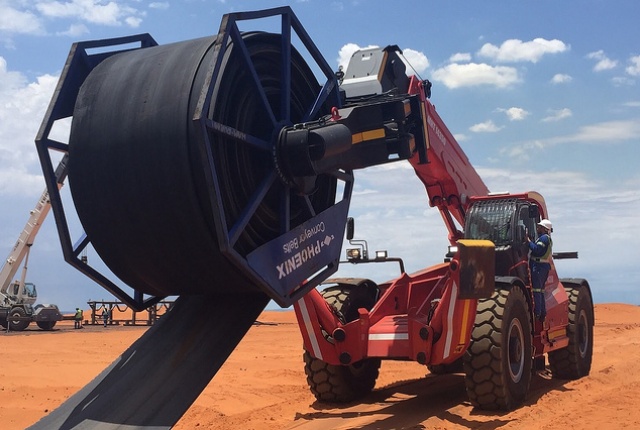 Manitou is your long-term partner in open-pit or underground mines. From the construction to the restoration of a site, we provide safe, high-performance and effective solutions. Versatile and all-terrain, our machines allow you to save time for any type of activity (handling tyres, cyclinders etc.) in complete safety and increase productivity.
Contact our team of experts and find out about all the tasks that are machines can carry out on the ground or in support.
Environment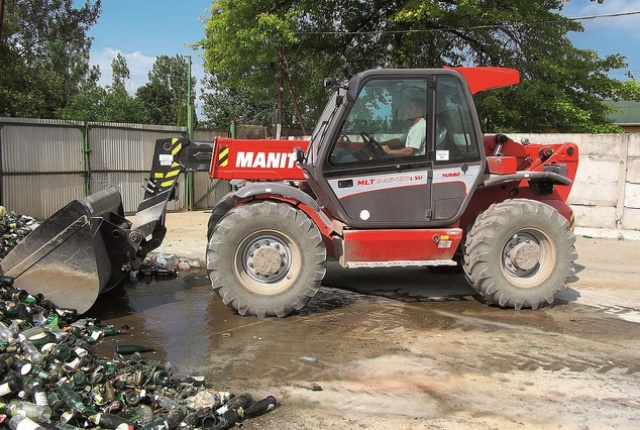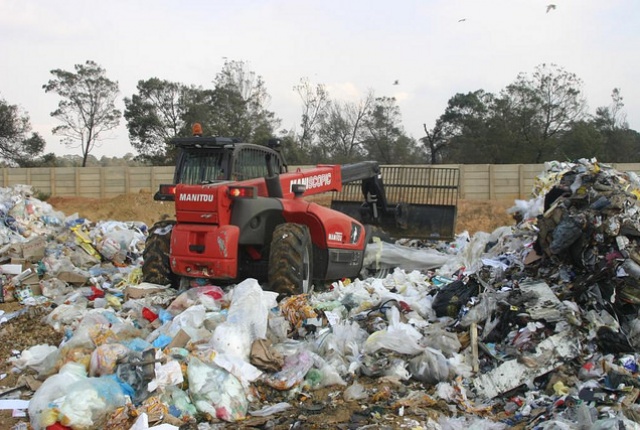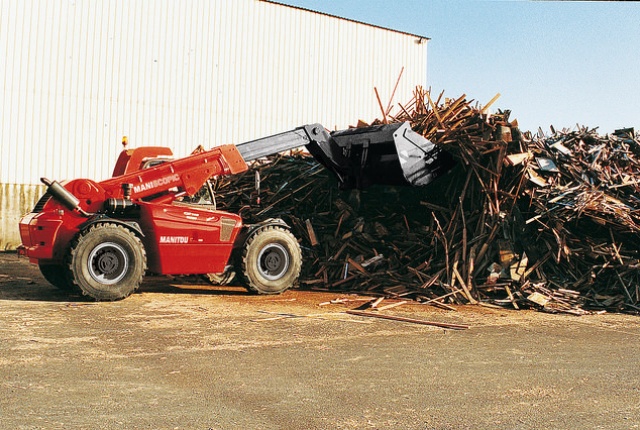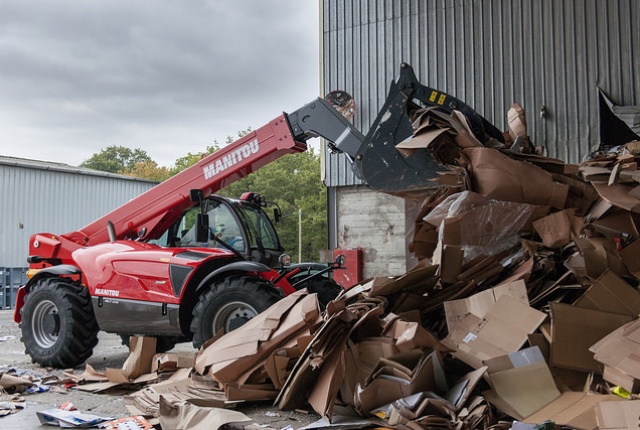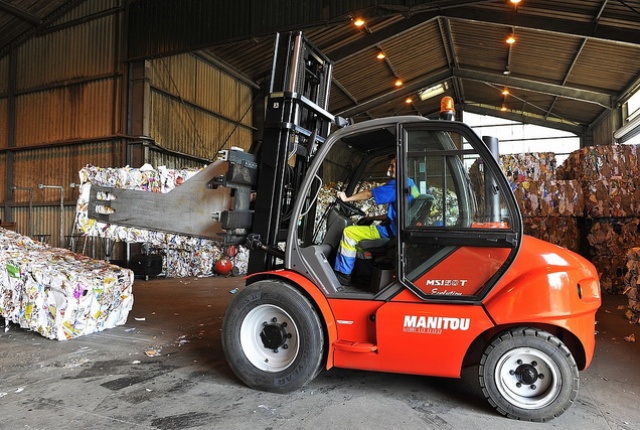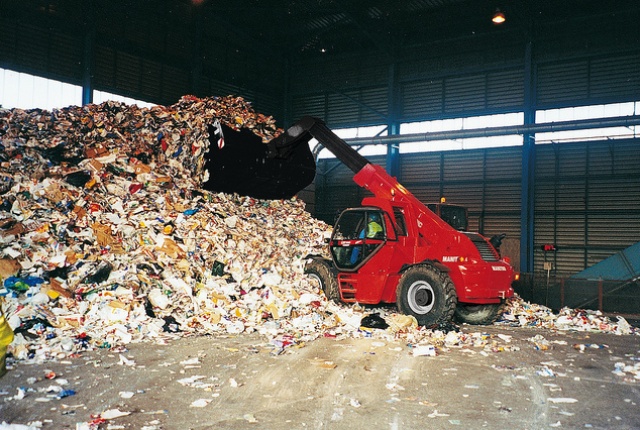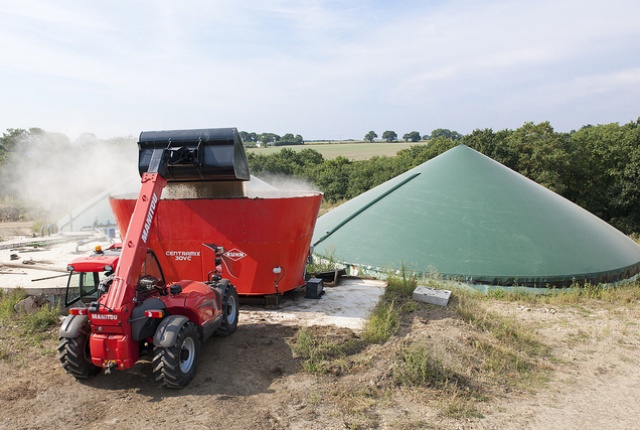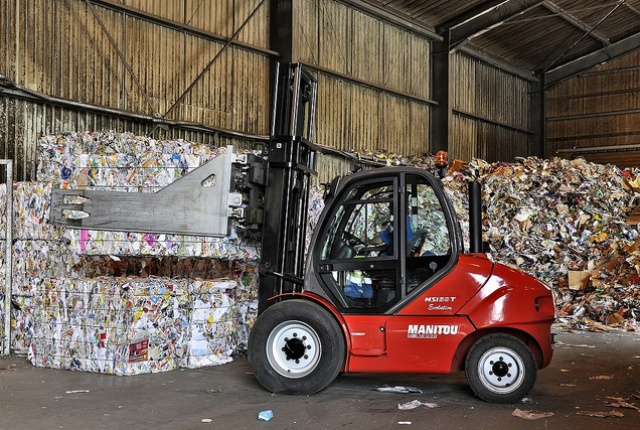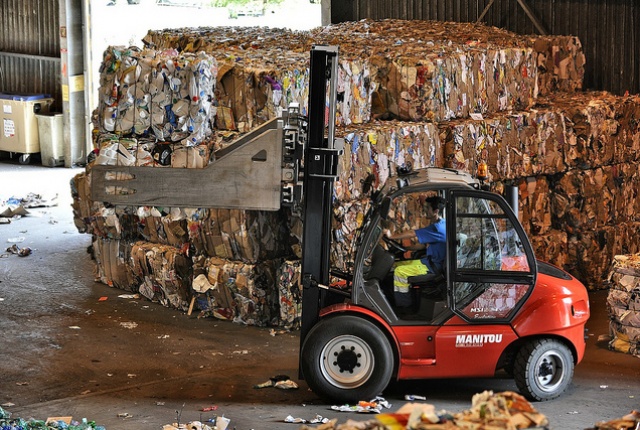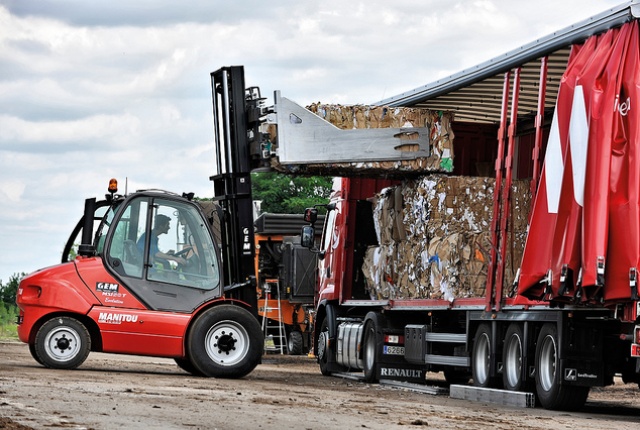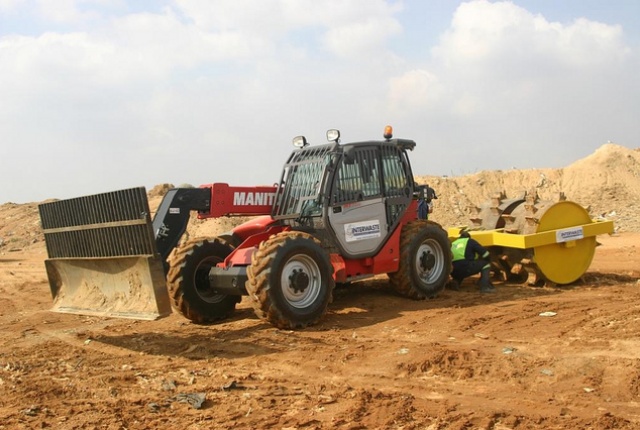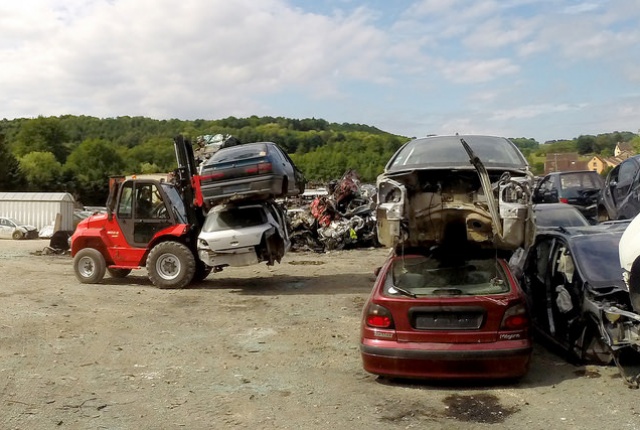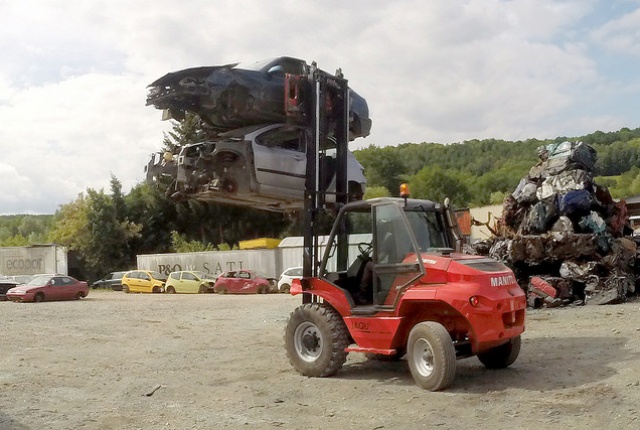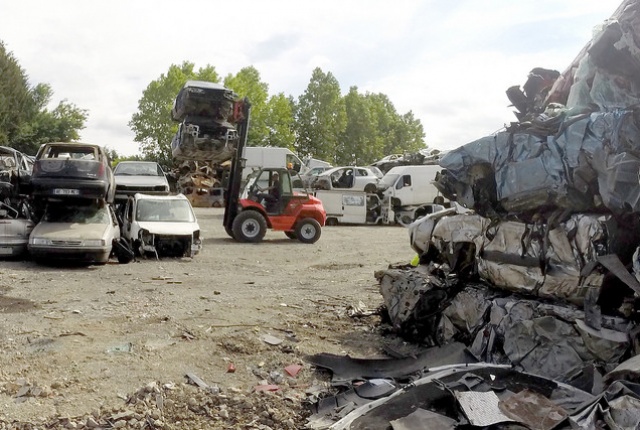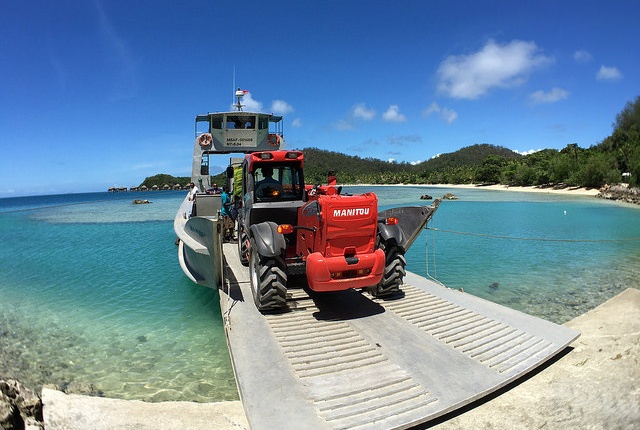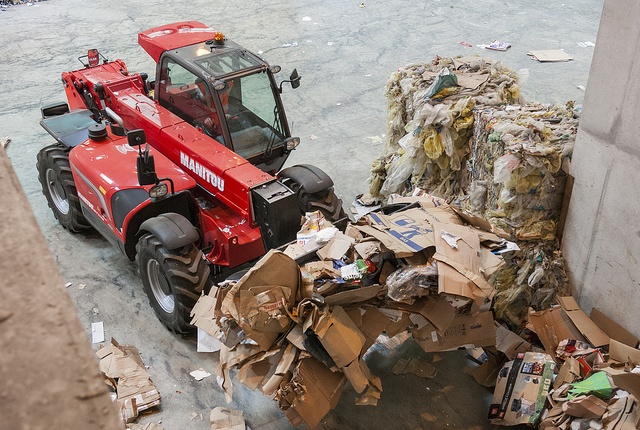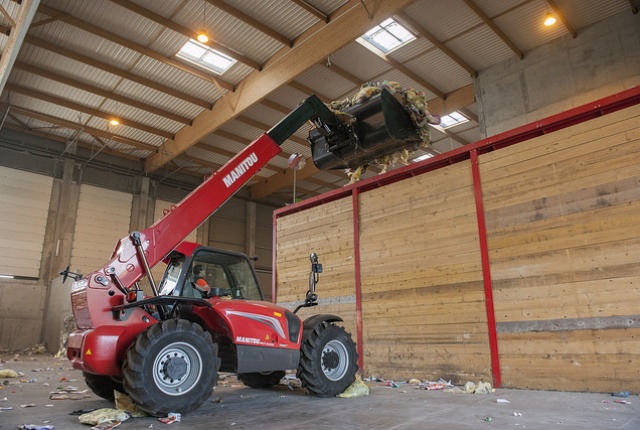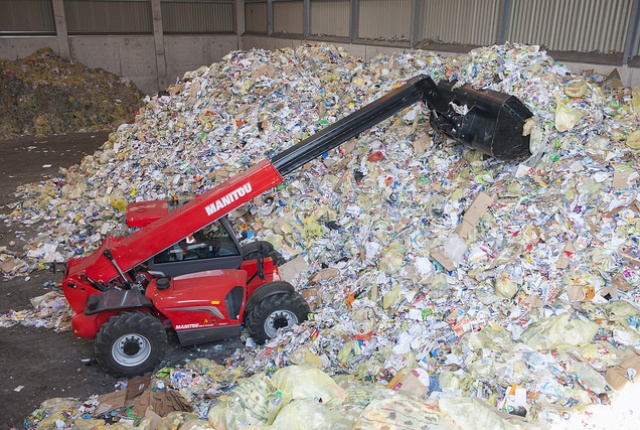 For more than 20 years, Manitou has been aware of the industrial issues of safety, flow management and productivity, linked with trades involving recycling materials, water treatment and renewable energies. Our reliable, robust and high-performance trucks prove their worth day after day under extreme operating conditions.
Take a look at our latest technologies for pressurized cabs and working in dust-laden atmospheres by contacting our environment experts.
Oil & Gas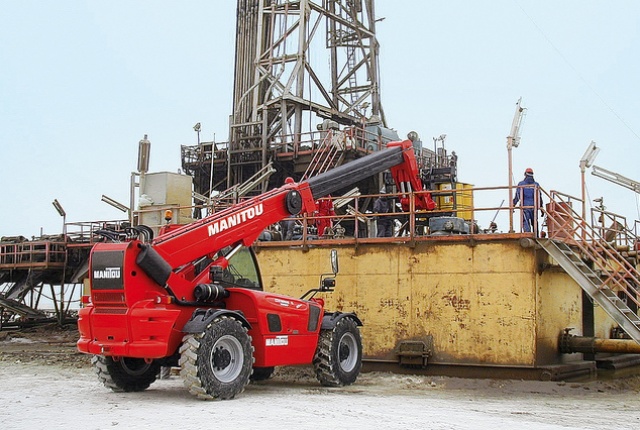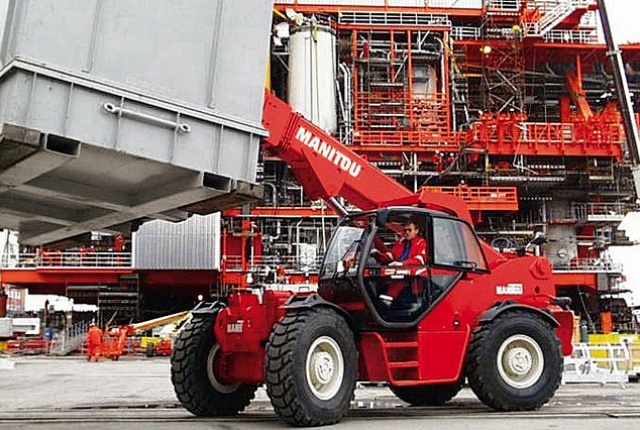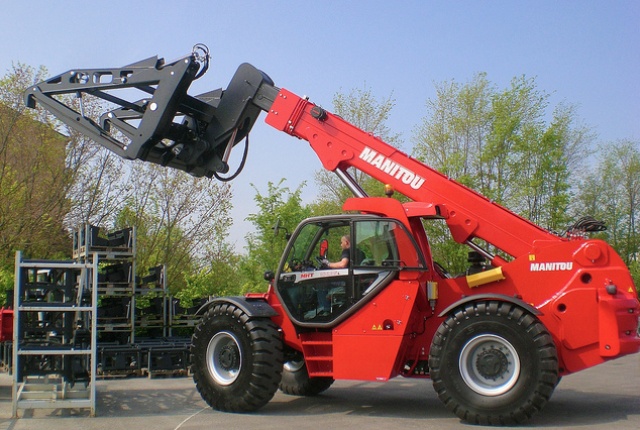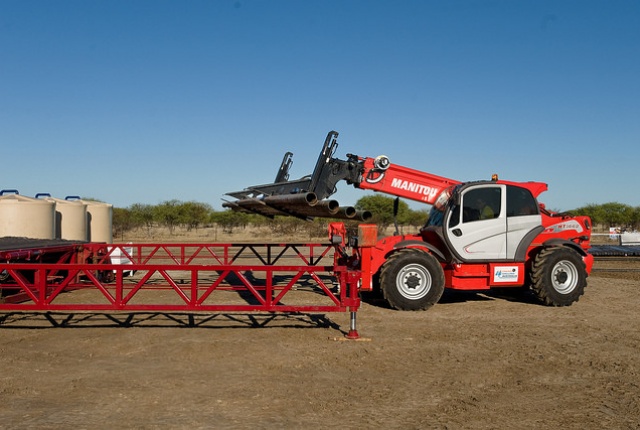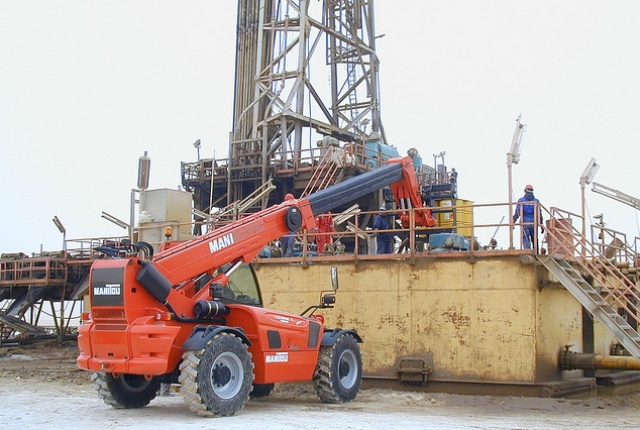 With a presence in more than 120 countries via a network of 1,400 dealers, Manitou has understood your safety, productivity and service issues. Our handling solutions are recognized for their reliability and performance. They meet your needs throughout the duration of your projects: site construction, operations support and equipment maintenance.
Explain your objectives and constraints and together we will find solutions to successfully carry out your projects. Contact our specialists now.
Logistics & Transport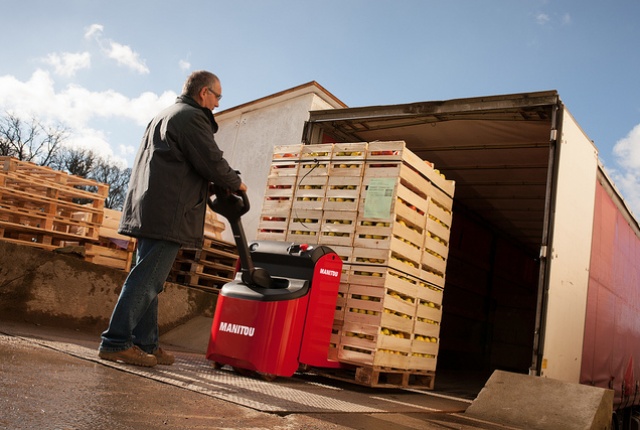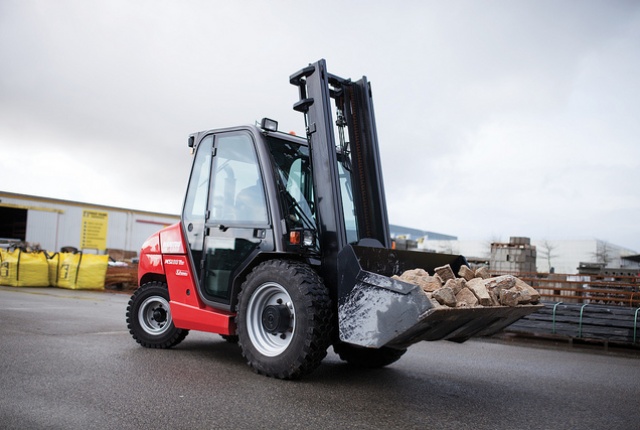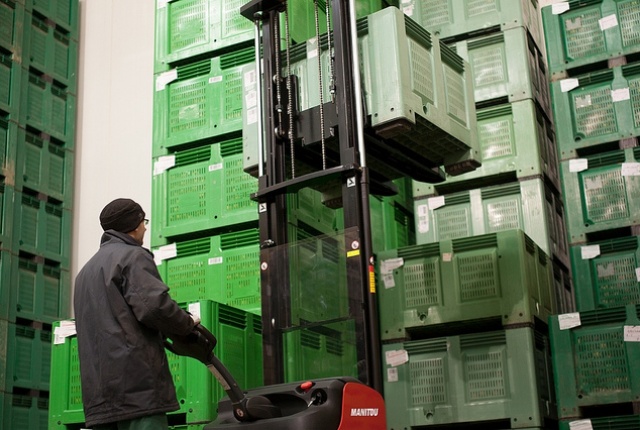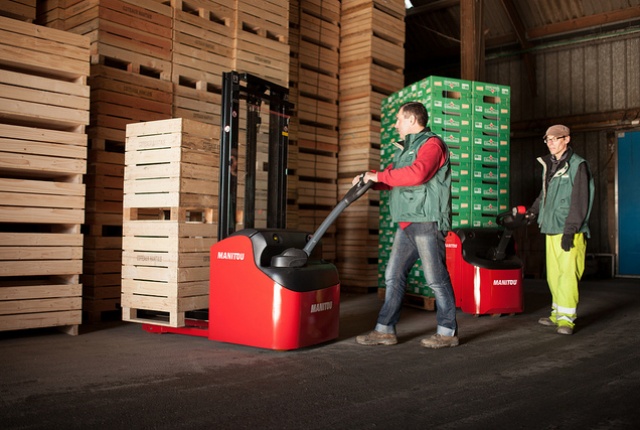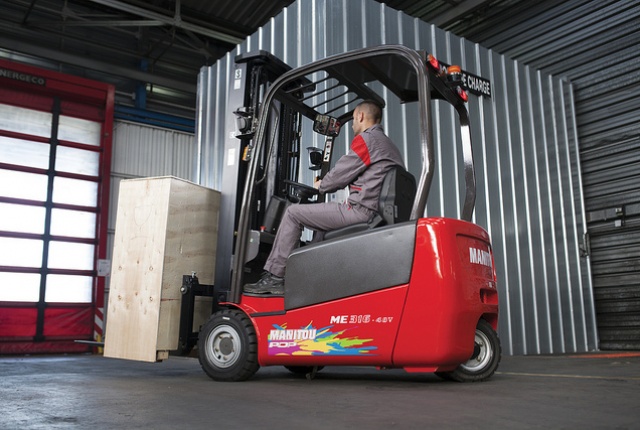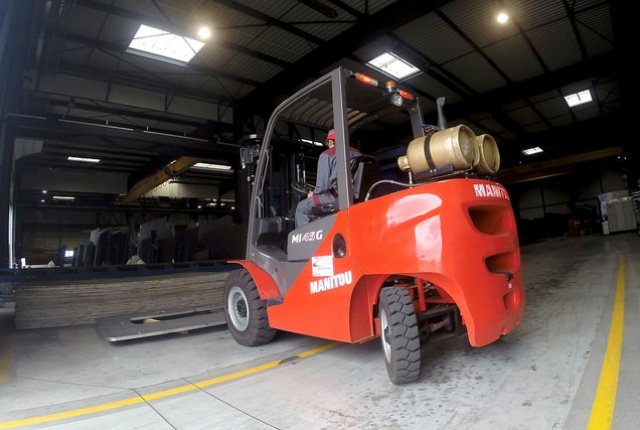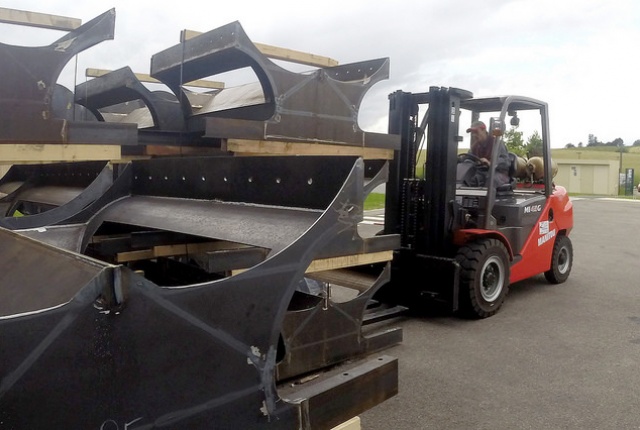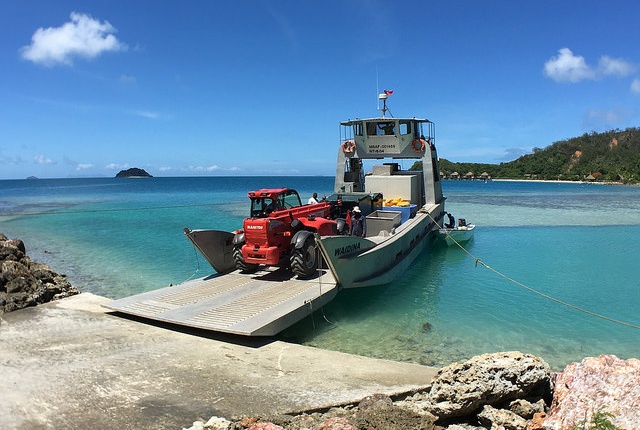 For transport and logistics professionals, Manitou has an extensive range of solutions suited to your needs: industrial or all-terrain mast forklifts, telehandlers, articulated trucks, stackers, pallet trucks, industrial tractors, order pickers, etc.
We also offer attachments which supplement the versatility of your equipment and provide services to make your life easier. If you are an e-commerce business responsible for your own logistics, or a manager of a hub of more than 10,000 m2, we can provide solutions for all budgets and all requirements. Contact us to find out about all the equipment which can enhance your performance.
Railway
From the construction to the maintenance of your railway lines, our solutions provide complete safety. Preparation and construction, storage of materials, loading containers, lifting personnel. Our versatile rotating telehandlers and our platforms are tailored to the working conditions of the railways. They simplify your work on a daily basis and improve your response time.
Contact our experts in railway solutions and find out how our products can provide the flexibility and agility that you need.
Defence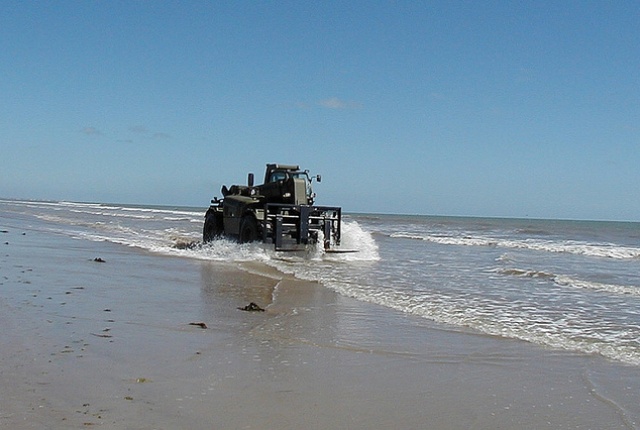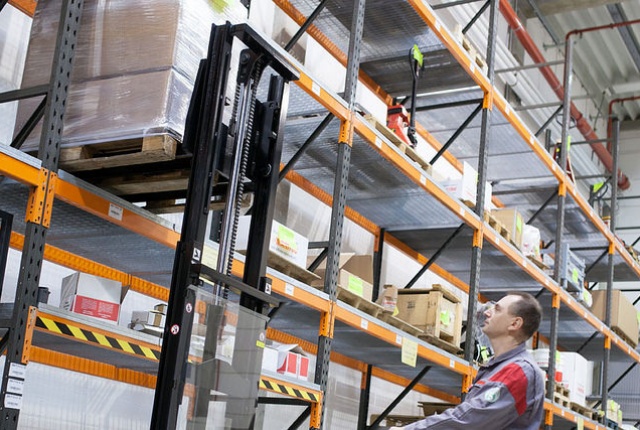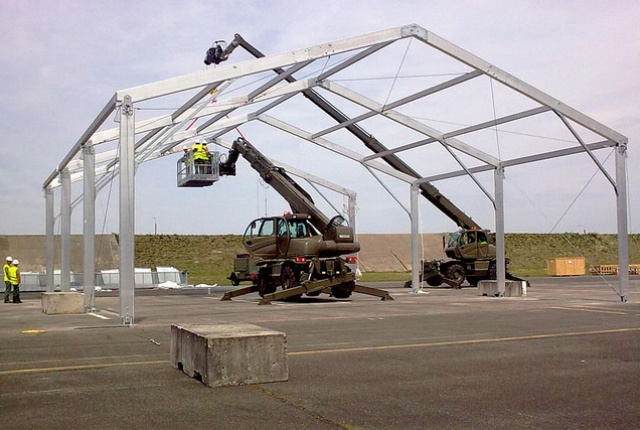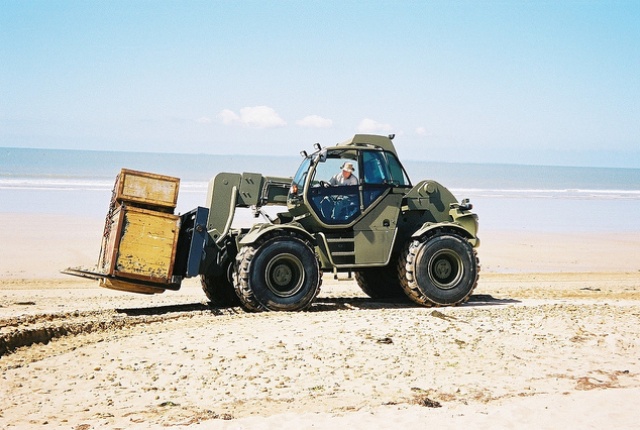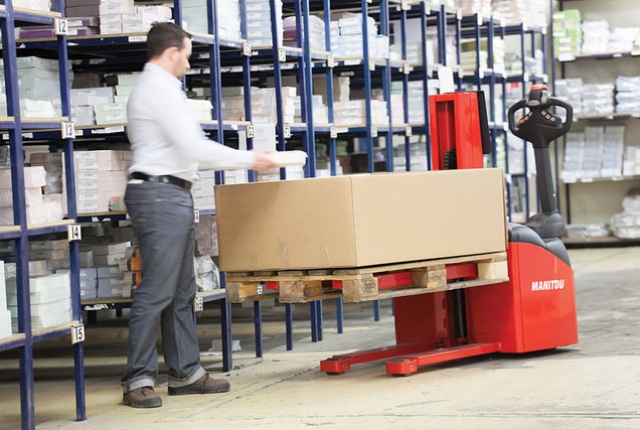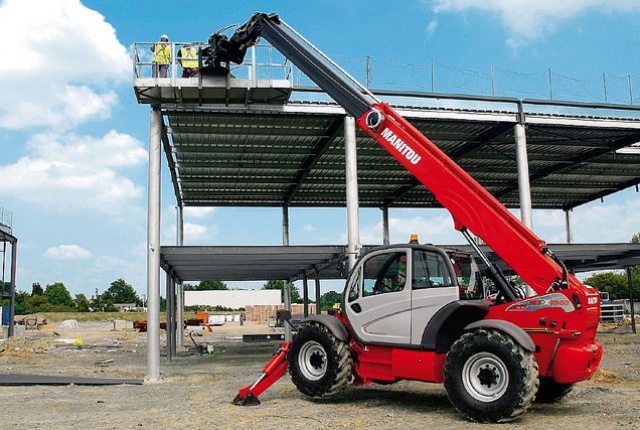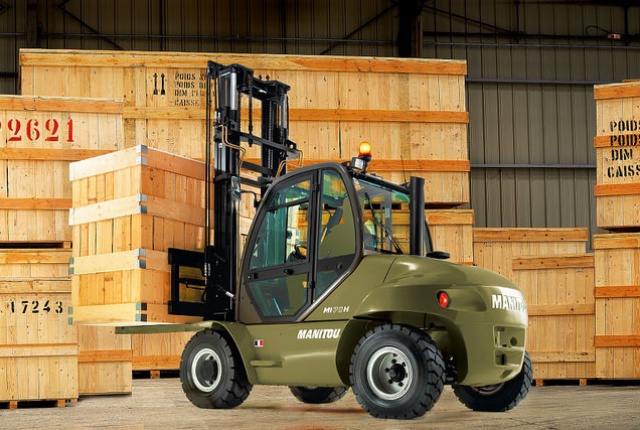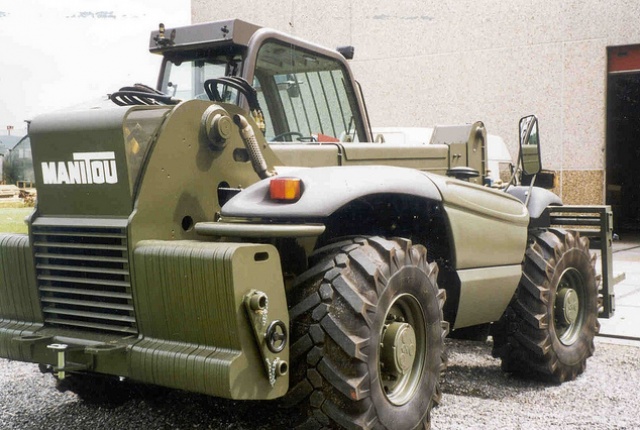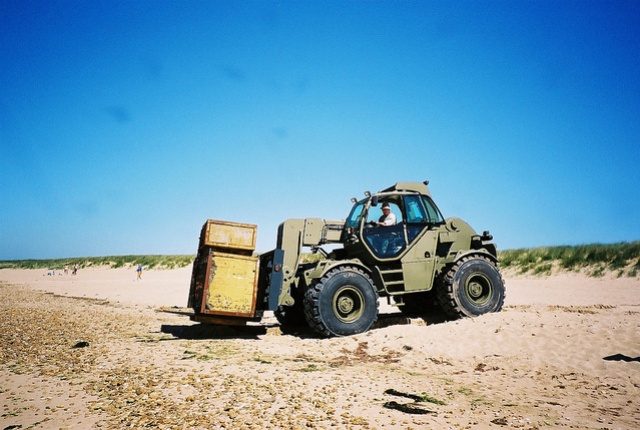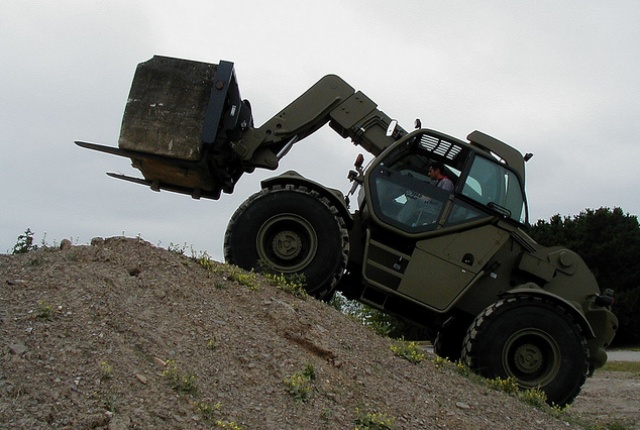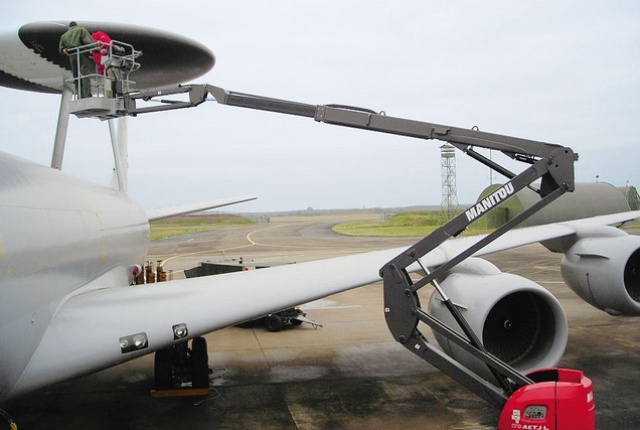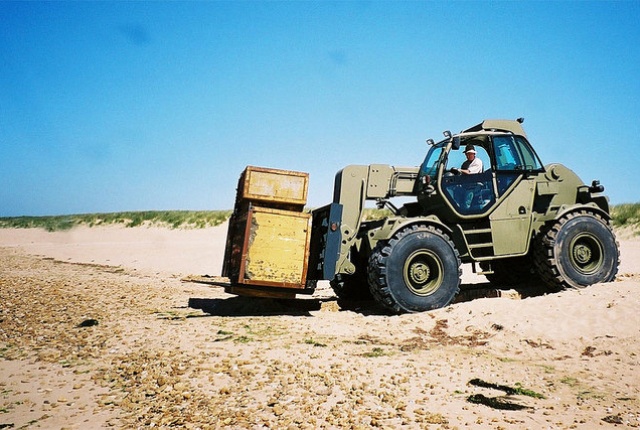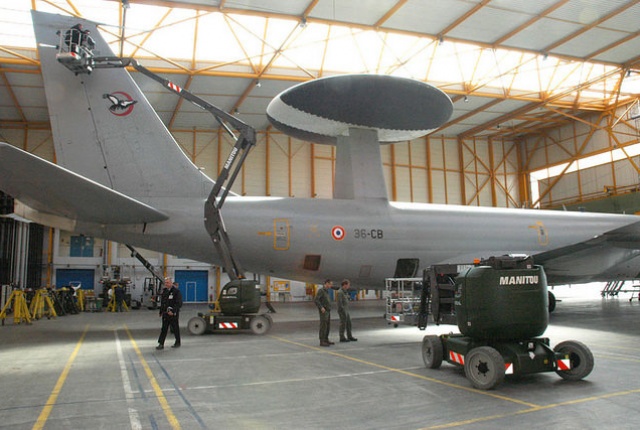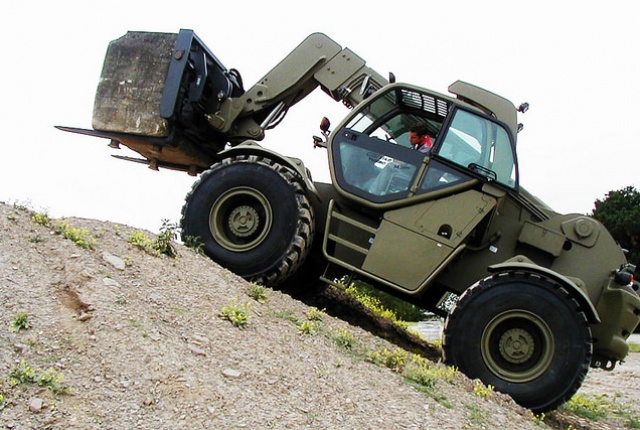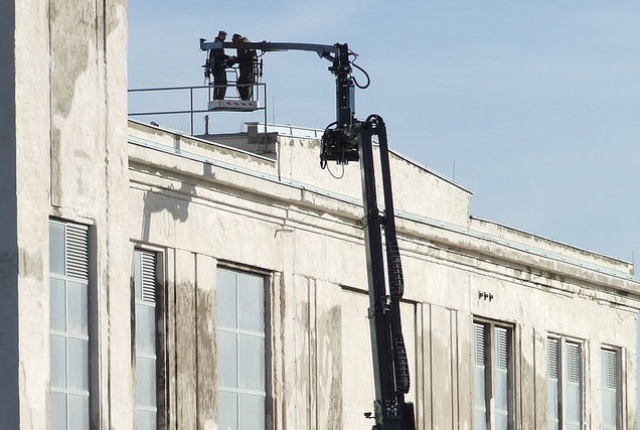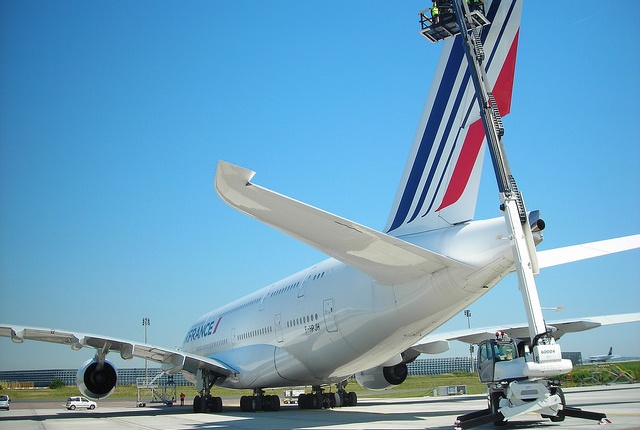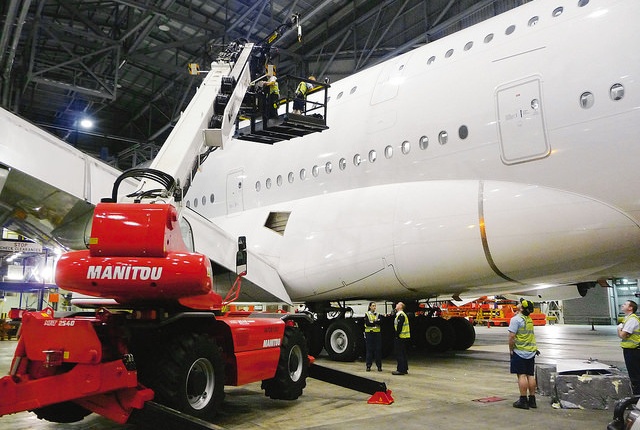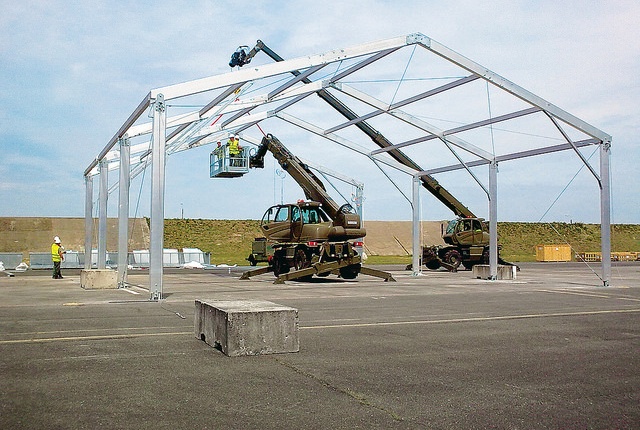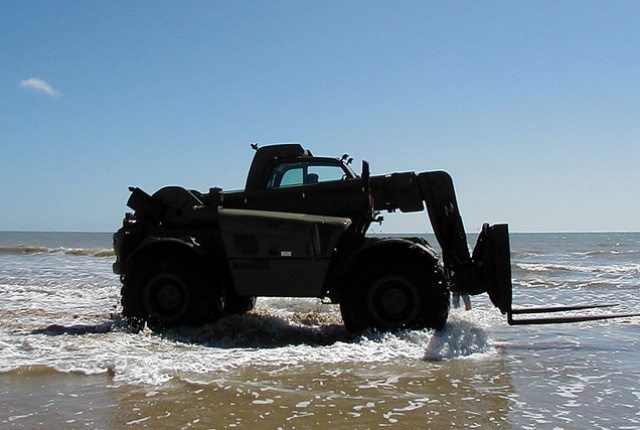 Manitou provides armed forces around the world with handling solutions that meet their needs in terms of military logistics, aircraft maintenance, construction and maintenance or storage and warehousing. For more than 30 years and thanks to the network of 1,400 dealers present in more than 120 countries, Manitou has been keeping your machines operational.
Contact our experts in military solutions and find out how our solutions can help you remain operational.
Aerospace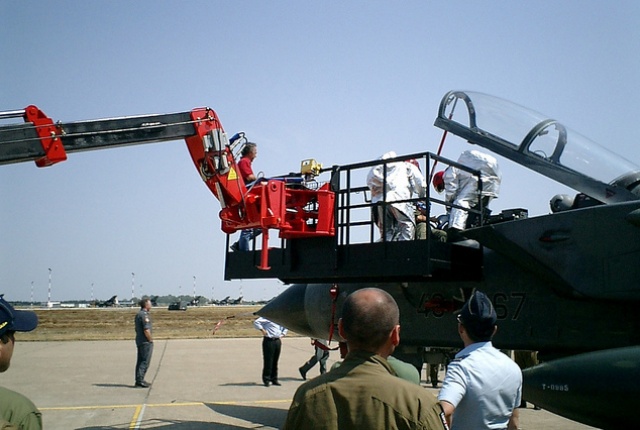 Manitou provides solutions for lifting people and handling necessary for those involved in aerospace maintenance. From the compact platform to the rotating forklift, we have been able to tailor our equipment to guarantee the approach of any type of aircraft in complete safety. They give your operators autonomy which improves response times.
Contact our team of experts to discover the solutions that will provide you with the excellence you need.
Infrastructure Maintenance
Are you responsible for the maintenance of existing buildings or infrastructures? Is the availability of equipment, its reliability and its capacity to fulfil considerable time commitments important to you? Our equipment undergoes a series of tests and trials in order to remain operational on a daily basis and ensure the durability that your business requires.
Our network of worldwide distributors as well as our spare parts ordering system provides you with preventive equipment maintenance or ensures your equipment quickly becomes operational again. Contact us to find out all of the solutions that we can offer you.
Warehousing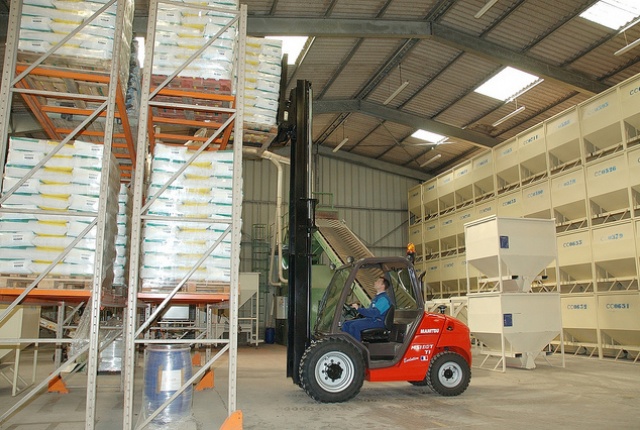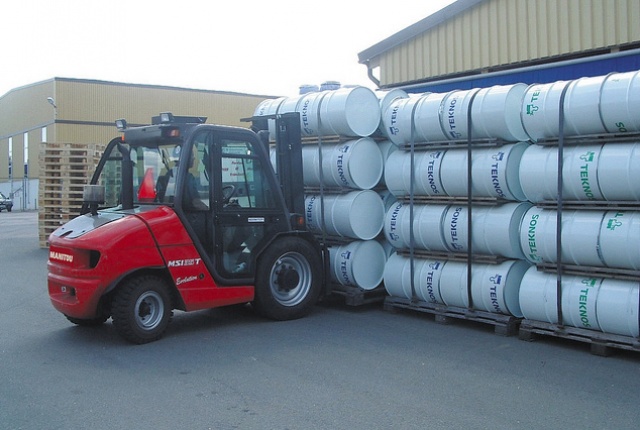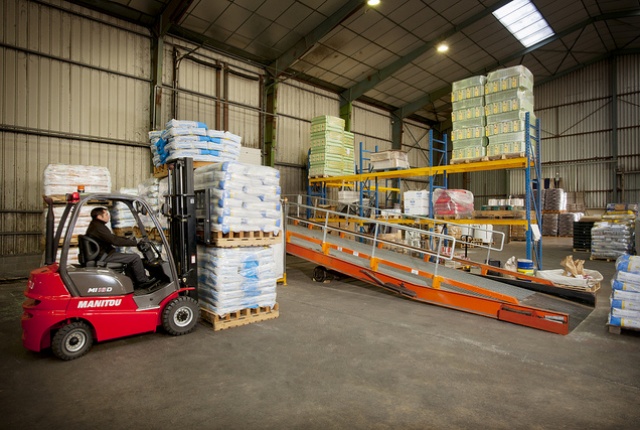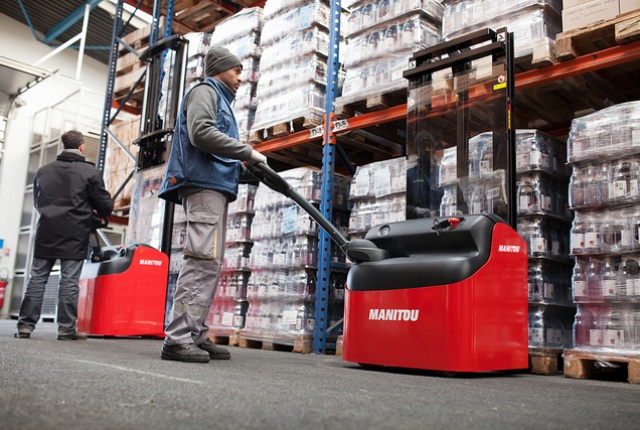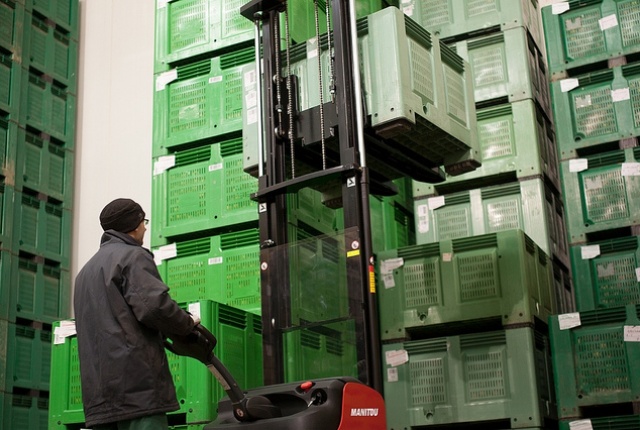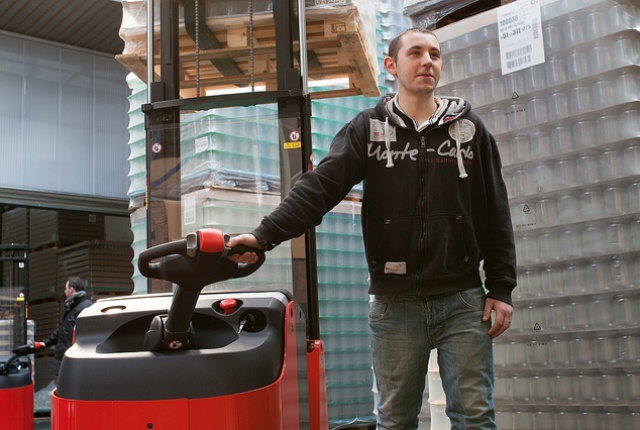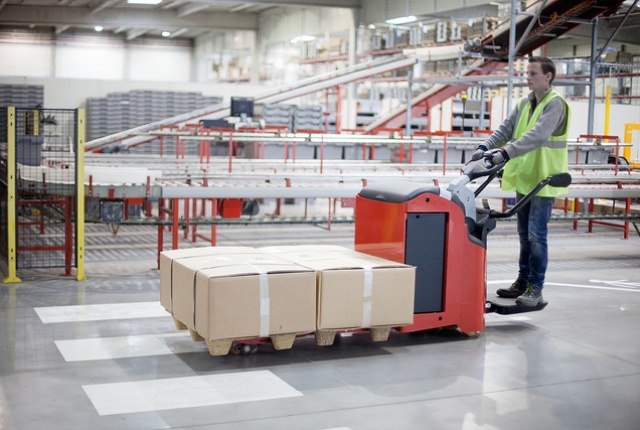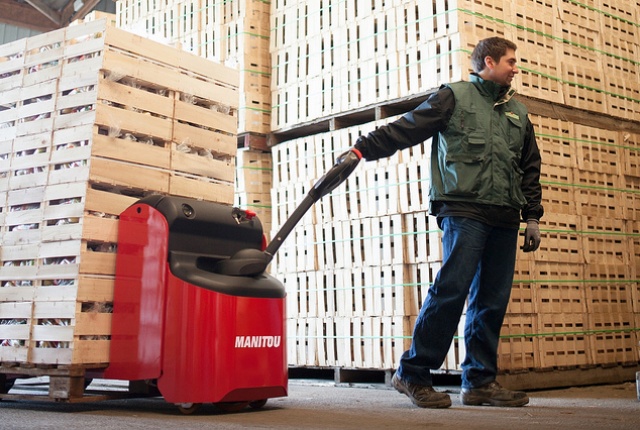 Are you a warehousing expert looking for reliable and high-performance handling solutions? We offer a wide range of solutions specially adapted to your needs and constraints: narrow aisles, heavy loads, battery life, flexibility of use, operator comfort and safety.
Whether your needs are related to issues of height, performance, compactness or all of these criteria, just contact us so we can show you the solutions that can increase your productivity.
Printing Companies & Paper Mills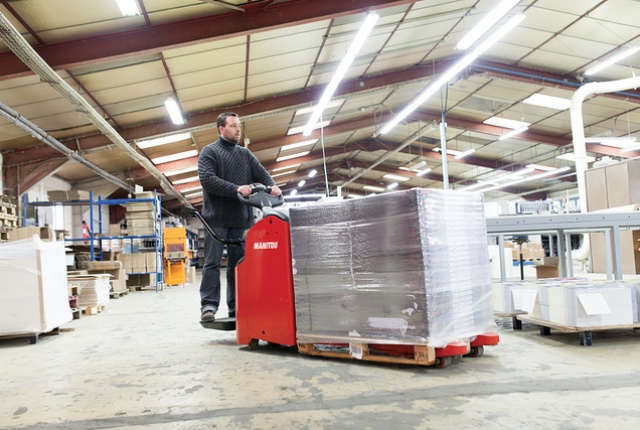 Does your job very frequently involve handling paper? In piles, rolls or even in pulp, we provide machines adapted to each case to simplify your task, enhance your performance and enable you to focus on your business rather than on the handling.
See how the Manitou stackers, pallet trucks or mast forklifts can help you optimize the efficiency of your printing systems and your storage capacity. We also have solutions for handling ink and other materials that you use. Contact us to find out the high-performance solutions for your business.
Ports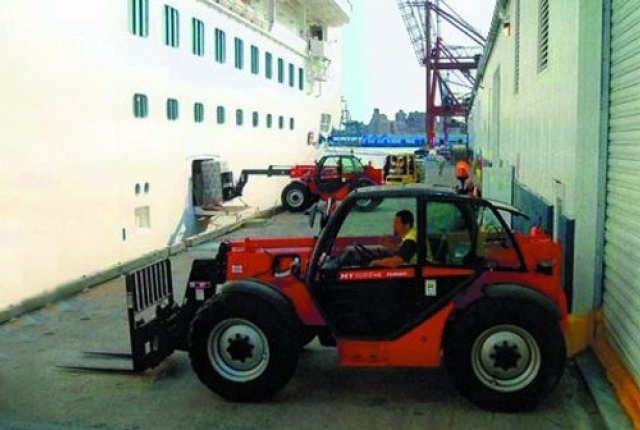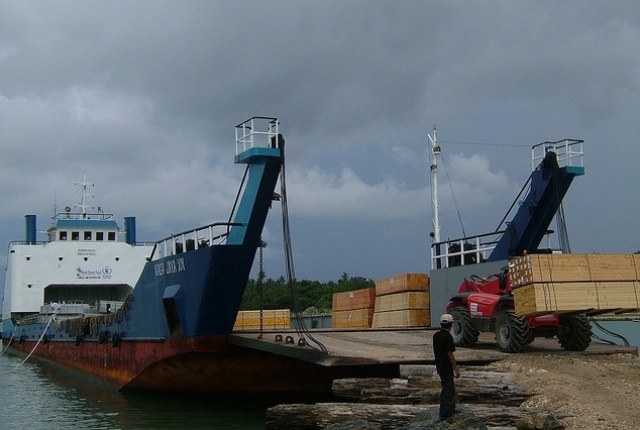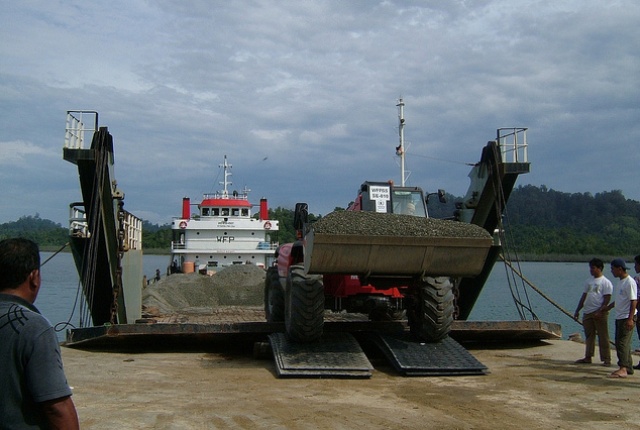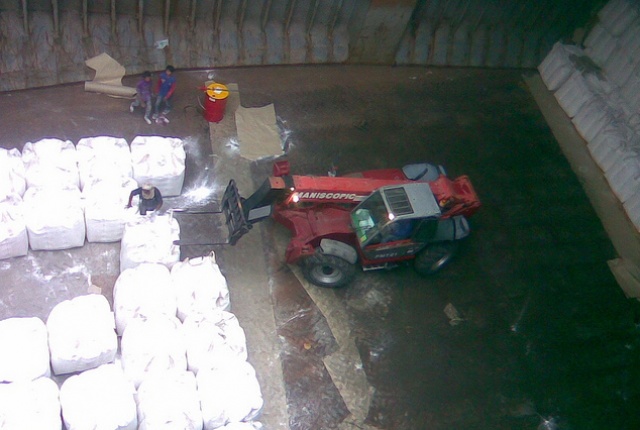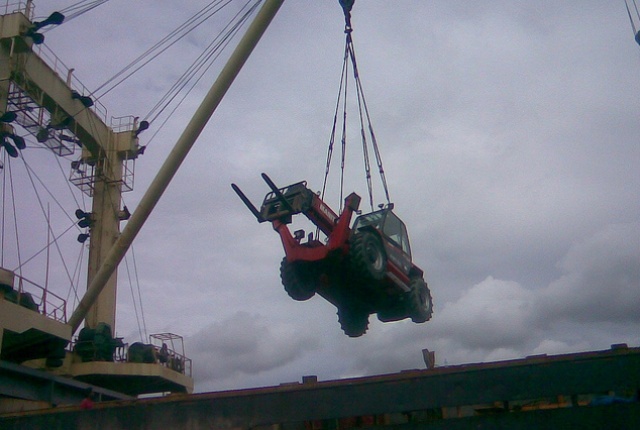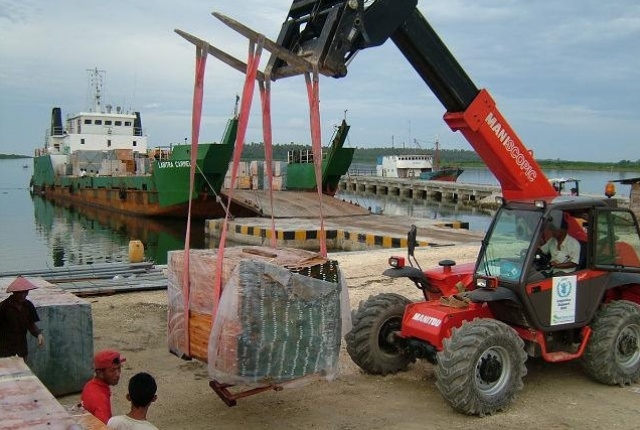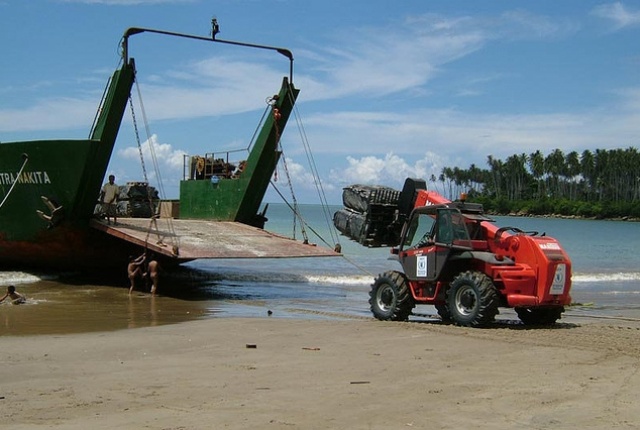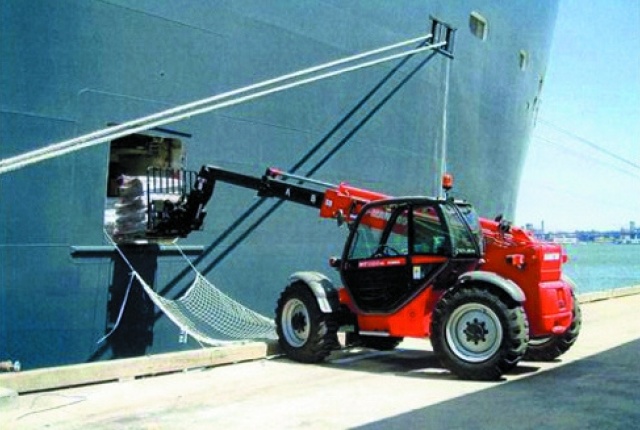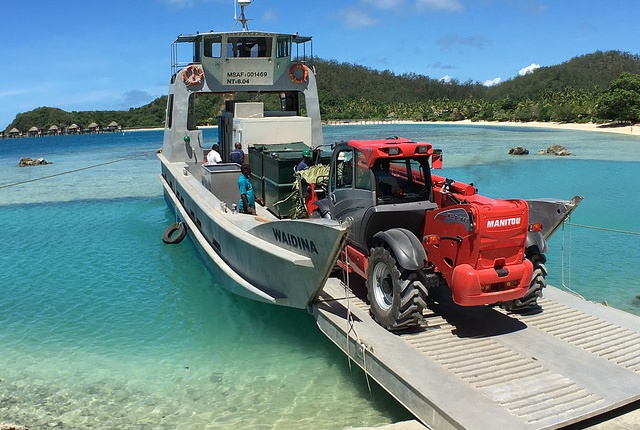 The logistics of a port highly involve availability, safety and the handling of heavy or bulky loads. Whether you work at a small fishing port where the removal of fishing nets on board vessels is a daily challenge or at an international industrial port where tonnes are measured in the billions, Manitou offers a range of products suited to each profession.
Our various attachments range from the jib with hook to heavy-duty forks and from the drum clamp to agricultural buckets to collect bulk product. For use on the docks or in the holds, our machines are easy to move and store.
Airports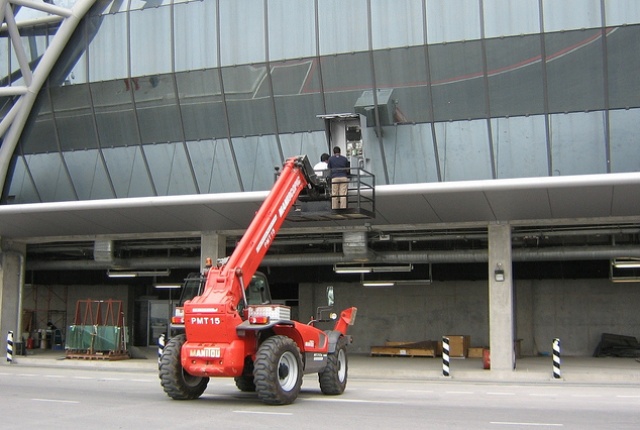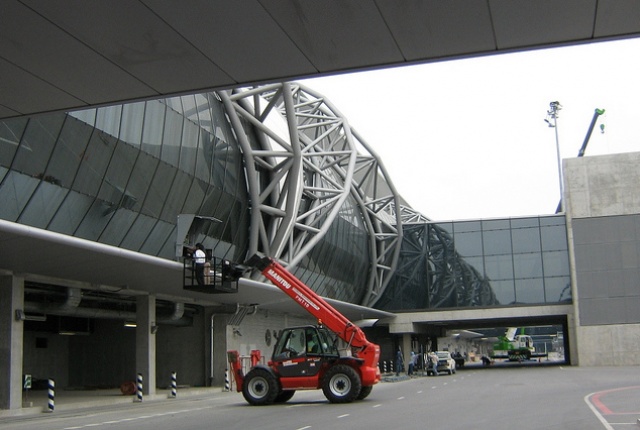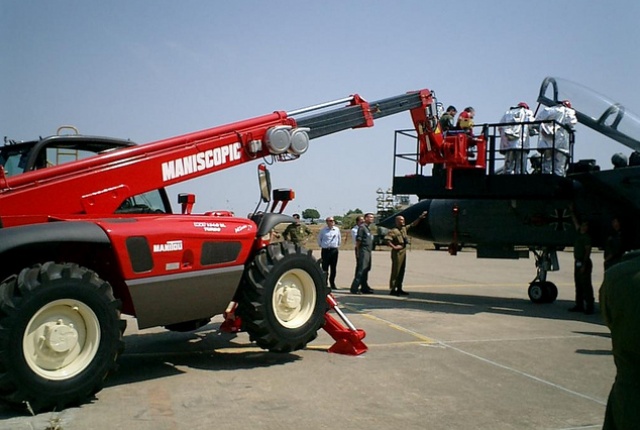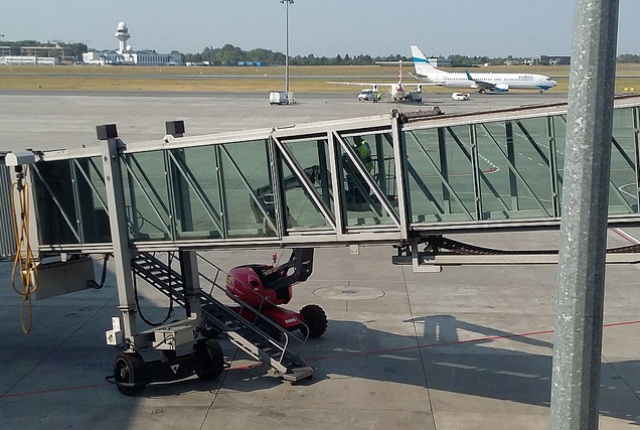 An airport is a demanding infrastructure to maintain. By listening to you we have understood your time and availability issues under sometimes extreme weather conditions. Our machines enable you to carry out, more or less, a multitude of work at height, indoors and outdoors.
Whether it involves maintaining passenger boarding bridges, installing stands, moving equipment, changing lights, clearing a runway or taxiway or simply pulling an aeroplane, our handling trucks and access platforms help to keep your airport operational in all circumstances.
Events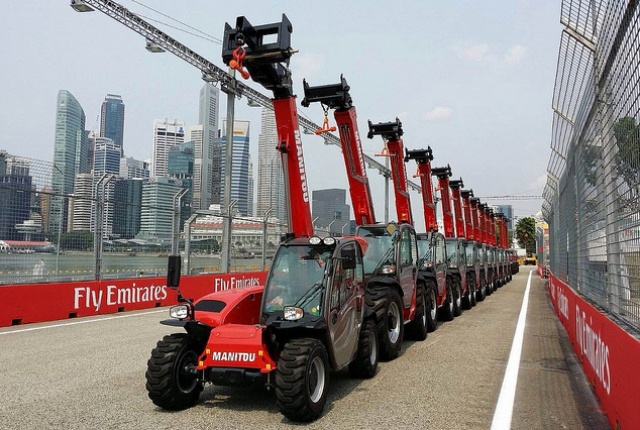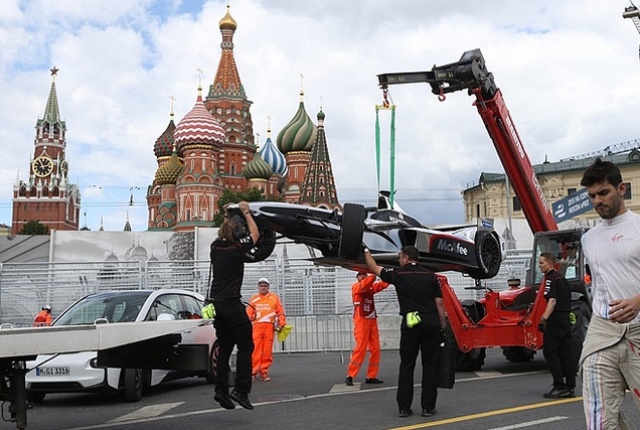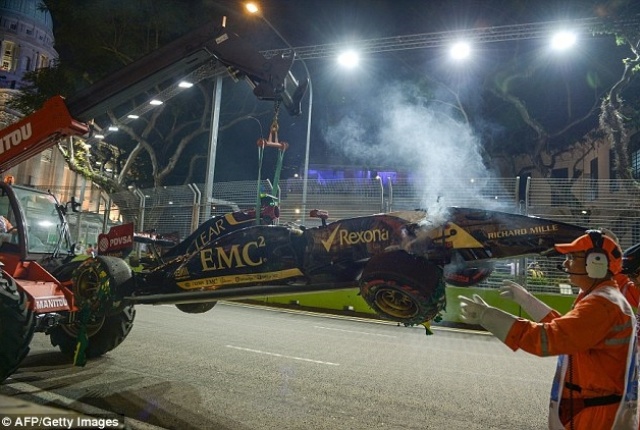 Manitou equipment delights event professionals with its versatility. The organisation of an event has a considerable time constraint and the availability of equipment is essential. Safety is also a very important aspect and our machines guarantee it.
Whether it involves transporting equipment such as a stage or benches, positioning sound systems at height, shifting cumbersome vehicles, removing vehicles that are stuck in the mud or just simply having a viewpoint from above to carry out surveillance, our machines are ideal. Discover their versatility thanks to the wide range of attachments and make your life easier benefitting from services which will help you in your profession.
Wood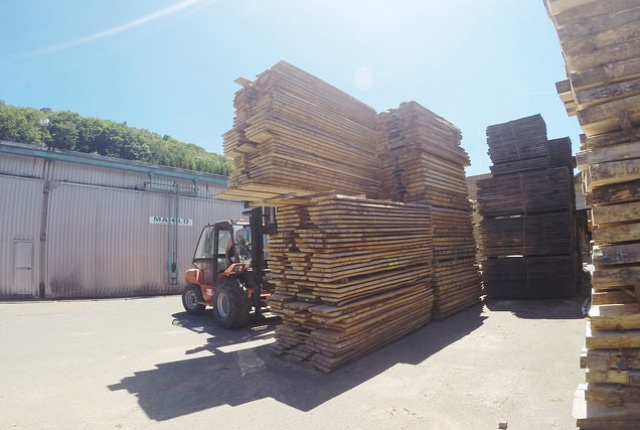 Professionals in the wood industry, our solutions will enhance your performance. For Log cutters and managers of sawmills, points of sale for construction material or timber terminals, our mast forklifts, telehandlers and truck-mounted forklifts can prove their worth from hauling and save you time through to delivery.
Combined with our various attachments, you will be able to handle raw logs, boards or posts in complete safety and with great precision on stable or uneven ground. Contact us and let us show you the solution that meets the majority of your needs and facilitates your life.
Food-Processing
For agri-food businesses, the concepts of hygiene, safety and productivity are essential for customer satisfaction. Our machines integrate these qualities and allow you, thanks to simple maintenance, the quick speed at which they can be mastered and effective safety systems, to protect your operators, easily clean the equipment and be immdeiately operational to handle your loads, whether palletised, in bulk or in tubs.
Contact us and explain your equipment purchasing or replacement plans and discover our dedicated solutions for your business.